Fall 2014
Photo Contributed
Wine Tasting
Viticulture
Gary Symons
Dirty Laundry Patio
2013 Summer Issue
2013 Fall Issue
Legal
Value-added products
Photo Contributed
Orchard Tractor
Pacific Ag Show
Grape picking at Fort Berens Estate Winery.
Wine Grapes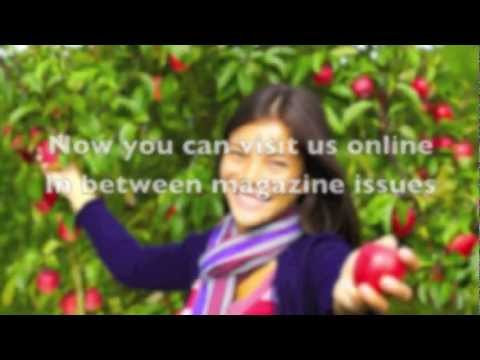 Welcome to Orchard and Vine Online
Orchard and Vine Magazine
Orchard & Vine Magazine is a quality trade magazine serving the fruit and wine industry for over 50 years!
Print Magazine - published 6 times per year;  full colour, high-end glossy magazine, the kind you'd like to place on your coffee table. 3600 copies by direct addressed mail and at industry trade shows.
Online Website -  Find the latest news and views about fruit and wine online 24-7. 
Readers are... Orchardists, Grape and Berry Growers, Vineyard owners and managers, Wineries, Winemakers, Winery Owners and managers, Organic Growers, Fruit Stands & Markets, related Associations and Government Agencies, plus Industry Suppliers.
We report on the newest trends in innovative advances in scientific research, sustainability, growing techniques, marketing, packaging, equipment and funding programs.
View our profiles on young farmers and wineries in BC and around the globe. 
Read the opinions and advice from our expert columnists.
Look up industry events, relevant trade shows, conferences, seminars, fairs and festivals. Post your own events online as well.
Advertising Opportunities  Connect with people in this industry? Position your brand in front of our targeted audience and have your products and services seen and read by our loyal subscribers.
Print Issue  We can help you design a full page or smaller sized ad. Feature your business or products in an article or insert a flyer.  Make sure you are listed in our Annual Supplier Directory published inside the Spring - April Issue.
Orchard & Vine Magazine has 6 issues per year;
Pre-Spring Issue - February
Spring Issue – April
Summer Issue – June
Innovation Issue – July
Fall Issue – October
Year End - December
Online Magazine  - Display an online Banner ad or Box ad,  clicks directly to your website or other landing page or email address. Business articles and sponsorship of our Home Page and Feature Sections.
Online Supplier Directory is like your own website.
Basic Includes:  your company logo, contact info, email and website links to you, location searchable GPS, and 50 words describing your products and services.  This directory is also printed in our April issue for one low yearly price.
Enhanced Supplier Directory, it includes:  all your contact info as above plus a Full Business Profile article with an image slideshow, Facebook and your video link.  
We love to answer your questions! Ask us about any marketing ideas you have.
Call or email to reserve your space!
250-769-2123
Story ideas email  - editor@orchardandvine.net
Check out our video – we can make one for you too!